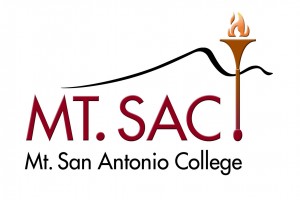 Mt. San Antonio College
Bond Measure Campaign

The Challenge
One of Wilkin Guge Marketing's most successful marketing campaigns was assisting Mt. San Antonio College in its efforts in fall 2001 to secure the passing of a major bond measure to benefit the College. Our goal for this multi-faceted campaign was to raise awareness levels in the community at large regarding Mt. SAC, its many connections and benefits to the community, and its mission and vision for the future.

The Approach
Armed with information from several focus groups, WGM developed a plan to promote Mt. SAC to community members and gain their support for Measure R – a bond measure that would provide much-needed dollars for the College that had been rejected by voters in the past two elections. Our campaign involved a series of print ads in local papers featuring successful business and community leaders and their positive associations with the College. WGM implemented a multi-lingual approach with ads in English, Spanish and Mandarin Chinese.
The individuals featured in the print ads were also featured in a series of local cable television spots, again in English, Spanish and Mandarin Chinese. Finally, WGM developed a community newsletter for Mt. SAC with specific information about current programs and successes, all benefiting the community. This included articles about the College's Histological Tech Program (the only one in the Western United States), training programs for foreign healthcare workers, ESL programs, senior citizens programs and features on local graduates working in the community. WGM also included a historical timeline of the College's history, complete with photographs and highlights of major events.
The entire program was timed so that community members would be exposed to the print ads, television ads, and receive the newsletter within a short time frame, just prior to and immediately following the election to continue to build good will and stress the College's commitment to the community.

The Results
In September of 2001, the bond measure passed with strong support from the community. Enrollment for the subsequent fall and spring semesters also increased over the previous calendar year.